Controlling your aircraft with a flight simulator yoke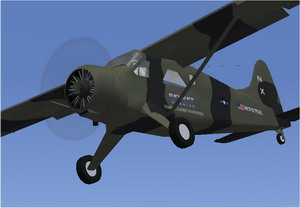 The flight simulator yoke is almost real looking yoke designed for the computer pilots.
This gives a realistic feel to the users of the flight simulators.
The yoke has three axes of control including the pitch, roll and a throttle lever.
Along with this it has 14 button functions including- the gear and flap, four way hat switch, two way rocker switch and three push buttons.
As the yoke is used for flying the aircraft, it also real like mechanism trim wheel mounted on the left side of the yoke case.
This wheel allows the pilot to adjust the centre of the yoke.
There are several more buttons on the yoke, each having a different function helpful in flying an aircraft.
All these buttons on the flight simulator yoke are programmed to function on their respective given commands when needed during the game.
As the flight simulators are very safe to use, they are extensively being used by the aviation industry for the training purposes of the flight crew.
And since the accessories related to the airplanes are not very cheap, therefore most often the flight simulator yoke is used for the professional purposes only instead of individuals who just want to use it for the entertainment purpose.
It can be said, that a fully fledged flight simulator with all its supporting accessories can mostly be found at the places that use it for the professional purposes.
Thus, to sum up the flight simulator yoke is highly engineered mechanism, used to meet the exacting needs of the true flight simulation enthusiasts.
The stainless steel shaft, ergonomic controls, integrated chronograph and separate throttle quadrant of the yoke, ensure a safe, smooth and accurate and also a realistic flying experience for all those who have either just dreamt of controlling an aircraft or are actually getting trained for professional purposes.