I receive a lot of questions from my readers where they have been doing much better at choosing healthy breakfasts, lunches, and dinners, but they are still struggling to find good ideas for healthy and quick "mid-meals"… especially a quick small meal or snack that can be brought to the office or on road trips (so you can avoid the fast food junk!).
Some people may call these "healthy snacks", but I prefer to consider them meals because they should be similar in size to your breakfasts, lunches, and dinners, if you want to spread your calorie intake out over the full day to "graze" so to speak.
After all, I'm sure it's no secret by now that eating 5-6 small meals per day is a much better strategy (for blood sugar control and appetite control) for getting lean compared to the traditional "3 squares" a day (which for most people, turns into only 2 big meals/day as many skip breakfast).
The problem that I see most people having is being prepared enough to bring healthy "mid-meals" with them to work for the day. If you don't plan ahead, and bring something healthy and balanced with you when you're out and about for the day, or at work, you're going to end up choosing the junk food at the vending machine or corner store.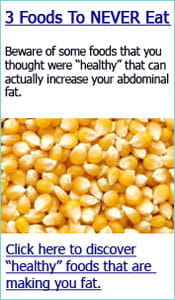 So here are some of my favorite natural foods based mid-meals that I've used for years with great success and that lots of my clients love too. I want to keep things simple here, so I'm just gonna give a couple of my easiest, quickest, and healthiest…
Quick, healthy snack ideas to keep your body lean:
That should give you some ideas to start working with. Now you have ZERO EXCUSES for resorting to junk food snacks on the road or at the office, when you have all of the delicious and healthy fat-burning snack ideas right here!
Another option you can try if you simply need a really quick snack to hold off your appetite for a couple more hours before the next meal is this new protein & fiber drink concoction called Fusion. They taste great, and have 24 grams of protein, 3 grams of fiber, and only 2 grams of sugar (and ZERO artificial sweeteners!)
Source CMT Music Awards 2012